Dunedin's biggest book sale collected its second-largest haul in 39 years at the weekend.
The Star Regent Theatre 24 Hour Book Sale finished at noon on Saturday.
Hordes of people tackled the 2500 cartons of books and spent $85,755, which was nearly $10,000 up on last year.
Sale co-ordinator Alison Cunningham said it was the most the sale made since its 30th anniversary nine years ago.
She attributed this year's success to good weather and having "terrific books".
"The stars aligned."
As usual, science fiction was heavily picked over, but there was also a strong selection of arts books this year.
The Highlanders drawing rather than winning their match against the Bulls on Friday night also meant there "wasn't too much of a ruckus in the Octagon".
"We had a lot of trouble the year of the Rugby World Cup. It wasn't a problem this weekend, though.
"All I can go by is there were lots of people there and all looked happy."
The leftover $1 books are taken by Dunedin Central Rotary for pop-up shops and the unsold priced books are usually marked down and sold the following year.
Proceeds will go towards the continued development of the new Clarkson Studio space at the theatre.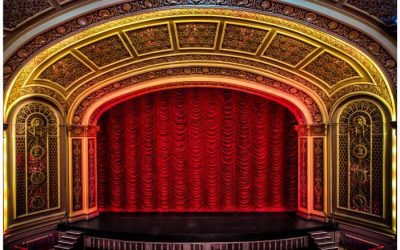 22 August 2021A change is as good as a rest, they say — and after 40 years of collecting, sorting and selling books and all manner of donated items to raise funds for Dunedin's premiere theatre, the Regent Theatre book sale team reckoned they deserved one or the...

17 The Octagon, Dunedin
Otago, New Zealand
PO Box 5036, Dunedin, 9058
Mon-Fri 9am - 5.30pm
Sat 10.30am - 1pm
Box office is also open one hour before shows