For the past 40 years the Regent Theatre Trust of Otago has held an annual fundraising book sale on the stage. This has been an important source of funds for capital projects that have maintained the theatre's facilities at the highest level. Over the decades the sale has grown and grown – it's been split in two with the addition of the Anything But Books sale, it's expanded into the basement and into an off site sorting space, and still the generosity of donations from the people of Otago has meant the sale has simply outgrown the theatre.
So for 2021 we are changing things up a bit! We will be holding a giant sale in the More FM Arena at the Edgar Centre on Friday 3rd and Saturday 4th December 2021. More details will be released near the time, but we wanted to get the date in the diaries of our loyal supporters at the start of the year.
In line with this change our collection day will also be shifting its date to the Sunday after Labour Day, which is Sunday 31st October.
Donations are very welcome and can be made throughout the year. We can arrange collections too: contact the box office on 03 477 8597 to find out more.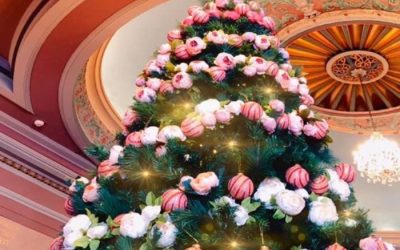 21 November 2019The spectacular Christmas tree in the Regent Theatre foyer has special significance this year. The theatre recently bought 100 Farmers Collectable Hospice Baubles, as part of an annual fundraising campaign in support of hospices around New Zealand....

17 The Octagon, Dunedin
Otago, New Zealand
PO Box 5036, Dunedin, 9058
Mon-Fri 9am - 5.30pm
Sat 10.30am - 1pm
Box office is also open one hour before shows